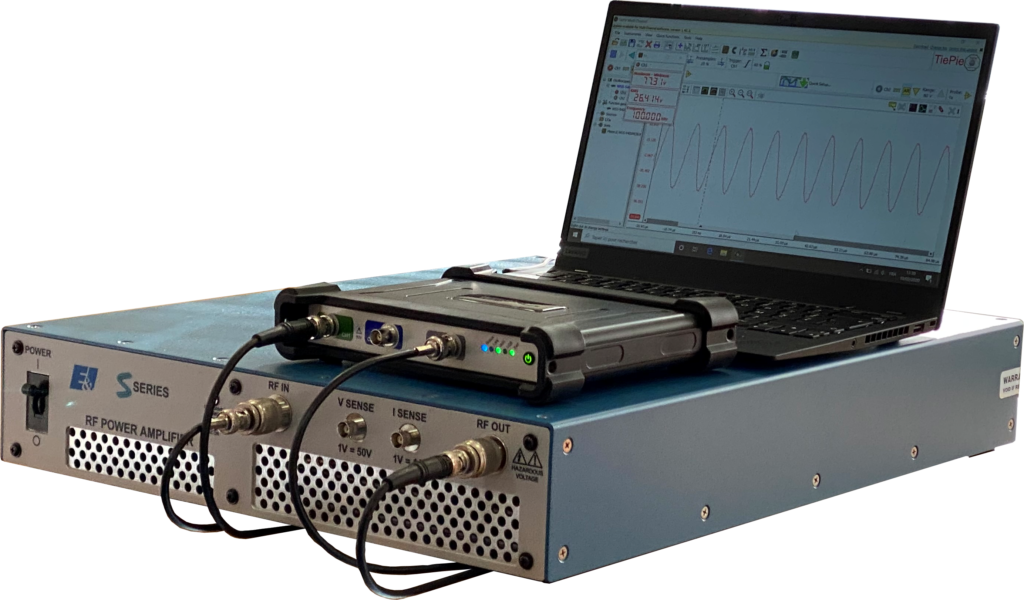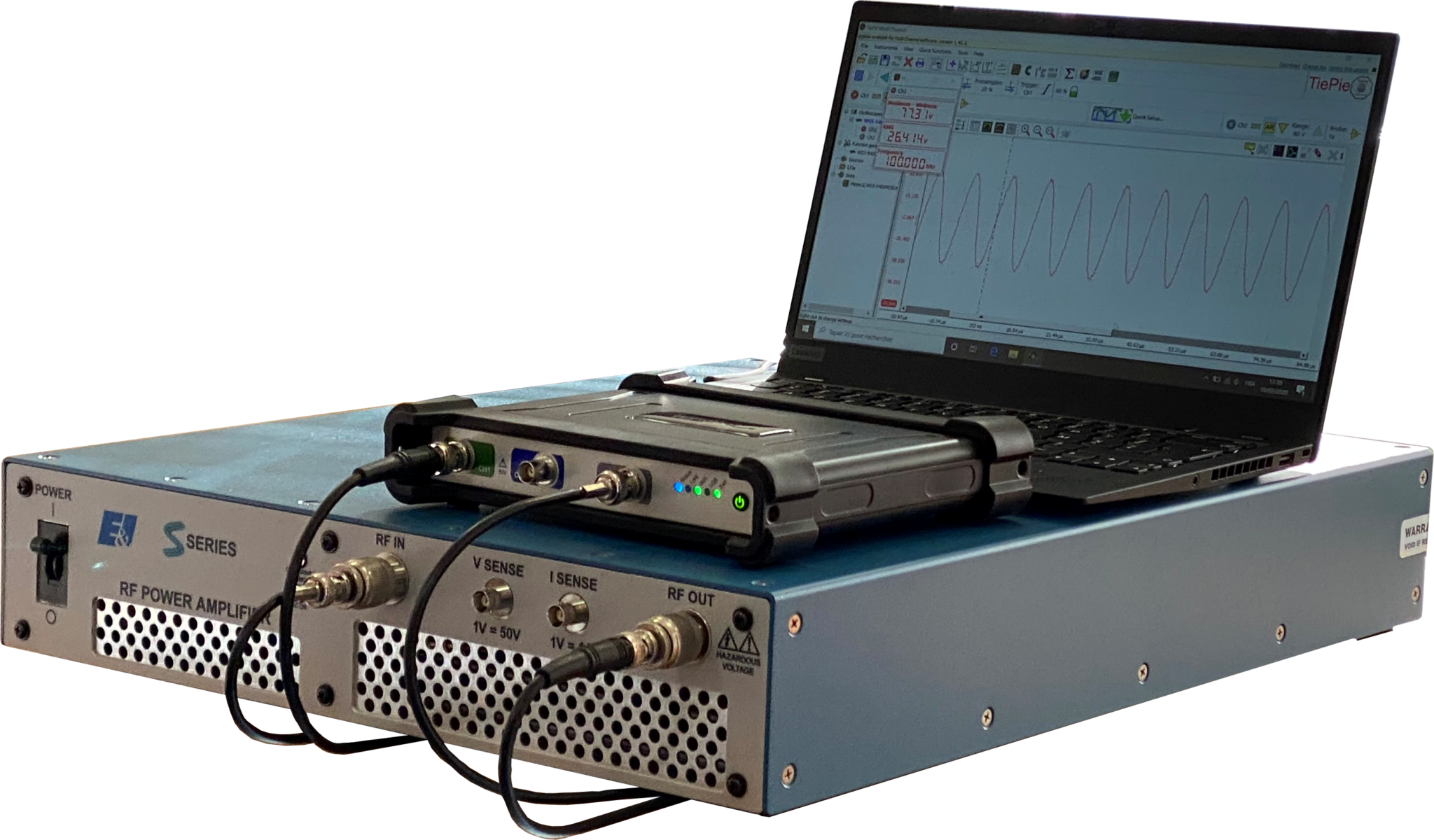 All you need in one single package!
A complete set of generation and measurement for your ultrasound applications.
In one reference, receive a ready to use system,
One channel generator, standard and arbitrary waveforms, up to 40Mhz
10 watts to 2000 watts RF amplifier
2-channels, 12-Bit, 500 MS/Sec oscilloscope
Multi-language control and analysis software
Optionally, a laptop to control the whole
The WIFI, no need to stay in the laboratory at the foot of the amplifier to carry out a measurement sequence., Everything can be done from your desk, quietly, without noise.