Electronics and Innovation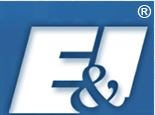 Electronics & Innovation, Ltd. is a focused and dynamic company that responds to market demand for robust and reliable RF power amplifiers. Founded in 2003 by former ENI engineers and executives, E&I was incorporated on March 16, 2004. E&I is located in Rochester, NY, where all products are designed, assembled and tested in their facilities. E&I addresses all major markets, operating globally through distributors around the world.
E&I is committed to providing RF power amplifier solutions of the highest quality, durability and robustness. Our amplifiers have been tested by the military and have proven to be even more reliable than the original ENI amplifiers. In addition, unlike previous ENI amplifiers, they are CE marked, RoHS compliant and meet all relevant emission and safety standards.