Introducing the RazorMax Express CompuScope high-speed digitizer series in a new 3U PXIe Gen3 x8 Single Slot form factor!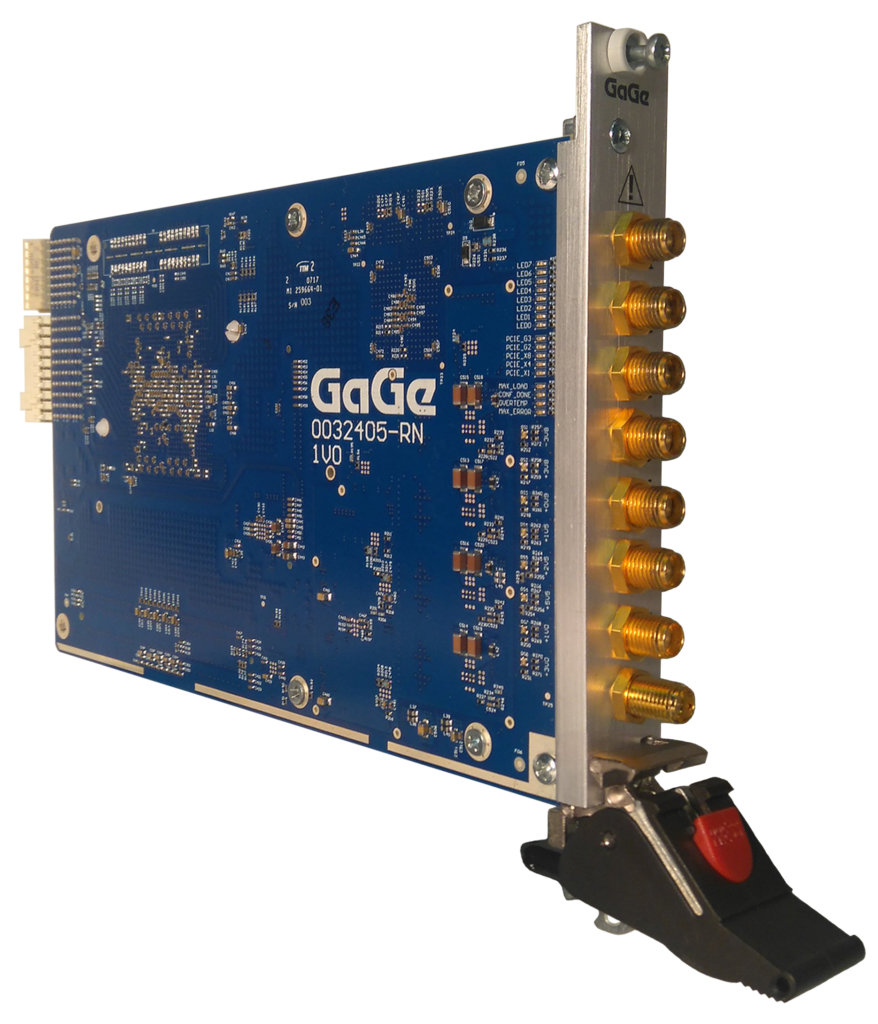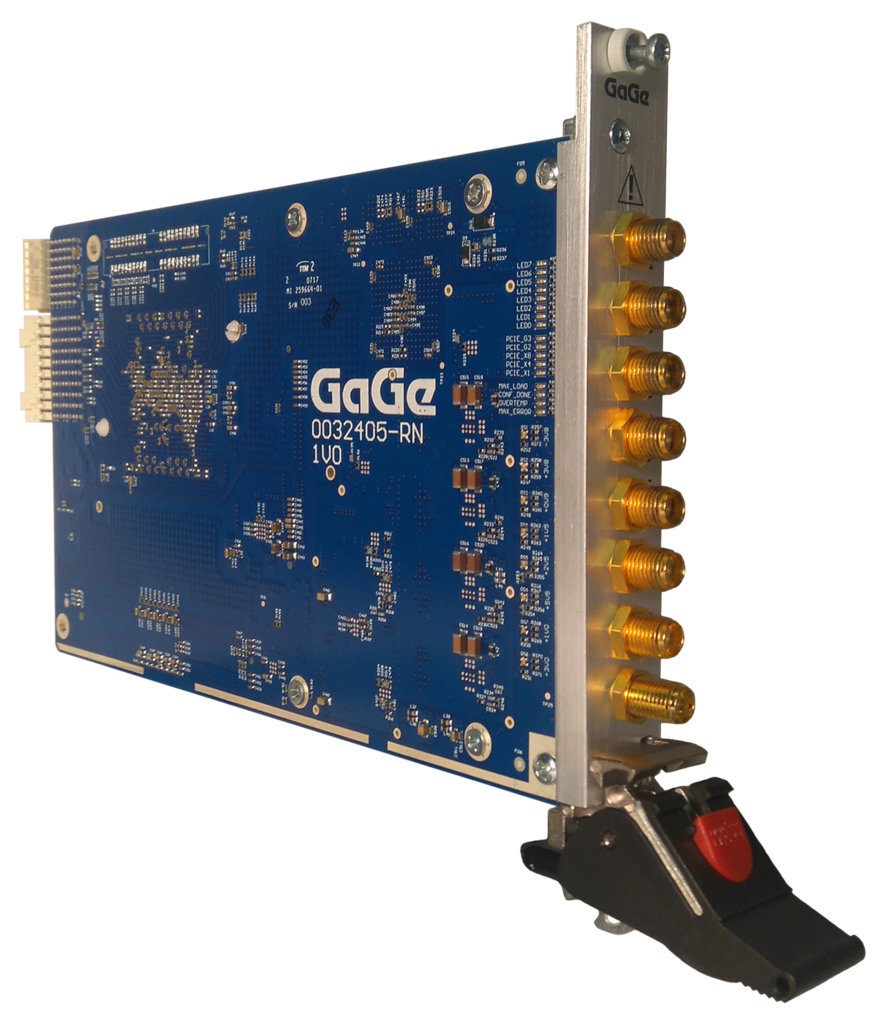 The 1st and only current available PXIe Gen3 based digitizer providing unprecedented speed and resolution for the latest PXIe Gen3 platform.
The PXIe Gen3 x8 interface doubles the top theoretical speed of previous PXIe Gen2 x8 modules to 8 GB/s, supporting real-time data streaming rates at over 4+ GB/s. It also minimizes the transfer wait time in half for offloading data acquired directly onto large onboard digitizer module memory, allowing for even more responsive test measurement applications.
The RazorMax Express series in PXIe provides the same options for 2 or 4 channels with 16-bit maximum sampling rates of 1 GS/s or 500 MS/s per channel. All RazorMax Express series PXIe models feature 4 GS (8 GB) of onboard memory standard.